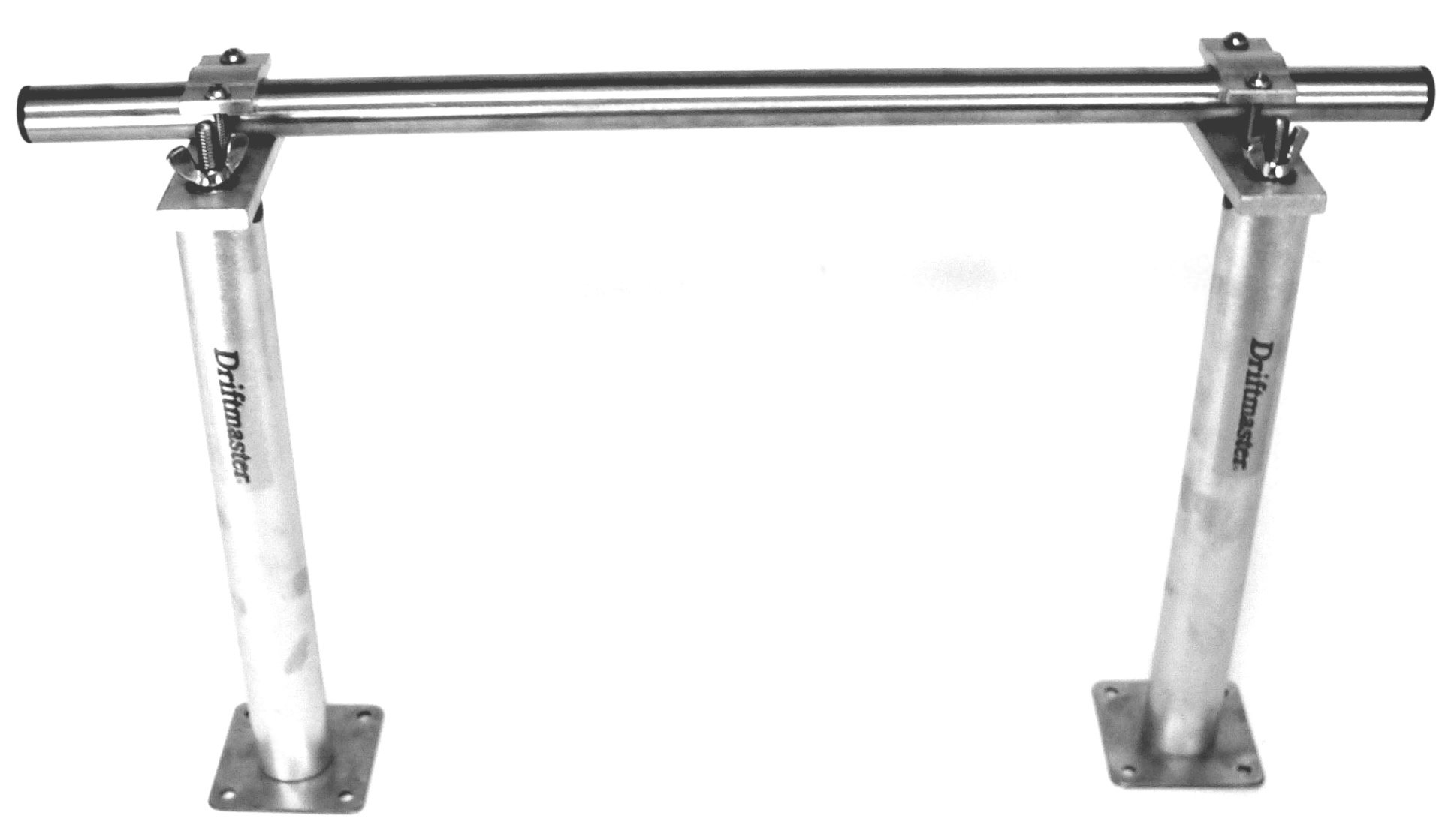 T-5100 Troll Master

This system is strong and easy to remove when not in use.  It mounts to flush bases (#250-B) that leave no tripping hazzard when the rack is removed.  The vertical supports clamp to the top bar and can be mounted anywhere along it.


PRETECTED BY US PATENT #6,487,813, B2

The T-5300 and T-5400 corner system consist of two racks bent to conform to the corners of your boat.  It allows you to troll rods from the side, corners, and rear producing a wide path allowing you to cover allot of water with each pass.  The rack configuration leaves the center of the boat open for easy access to hatches. The T-5300 and T-5400 come with our patented dual positon rod holders.  Should you come upon a stump bed or brush pile and need to raise rod tips quickly to avoid hang ups, simple move the rod from one position to another instanly.  The port side rack has left threaded rod holders and clamp bases, while the starbard rack has right thread.  This system will hold your rods secure for hard pulls like planner boards or umbrella rigs. 


PRETECTED BY US PATENTS #'s 6 213 441 B1 and
6,487,813, B2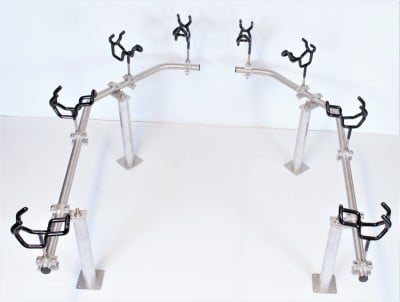 T-6200 TROLL KING

Our strongest trolling rack.  Consist of 2 Stainless tubes that run parrallel across the boat and  are supported by double support post on each end.  A 3 x 10 inch plate mounts to the boat on each end.  The rack attaches to the plate and can easily be removed when not in use.  The T6200 is available in 12", 18" and 24" heights.

The rod holders, #T-6000-LRH are sold seperately.  They come with a locking stem and lock sprocket.  They can be adjusted left to right then locked in place.   They include a mounting plate that clamps to both tubes.  Because they connect the tubes, the rod holder assemble actually strengthens the rack.  The T-6000-LRH rod holders are available in pantented 0/30 degree or 20/50 degree configuration.

PRETECTED BY US PATENTS #'s 6 213 441 B1, 7 640 692 B1 and

6,487,813, B2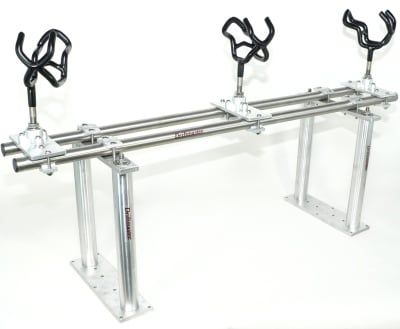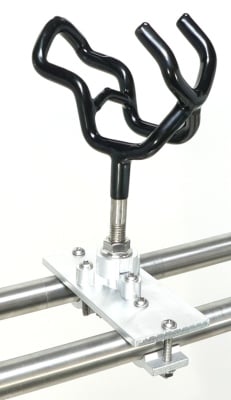 To adjust locking rod holders, unscrew the flange nut, lift the lock sprocket, turn rod holder to desired location then lower the lock srpocket and re-engage the star base and the welded nut on the stem.  Tighten the flange nut to sucure.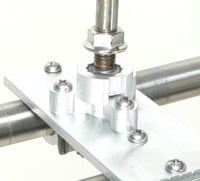 T-6000-LRH Rod Holders clamp to both tubes adding stability to the rack.  They are adjustable left to right and lock in place.

T-6000-LRH 0/30

T-6000-LRH 20/50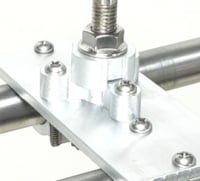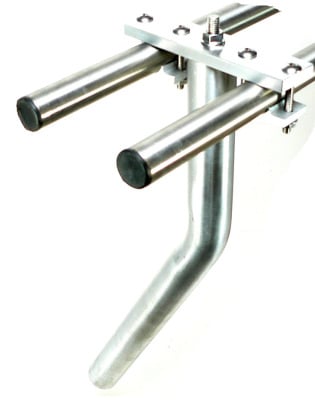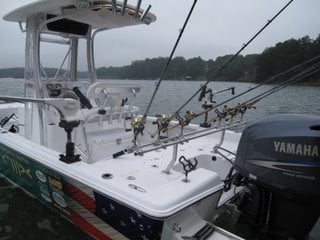 T-6100 TROLL KING

T-6100 Can be mounted on single tubes that fit into existing tube style holders common on many boats.

T-150-H Flush Mount T-bar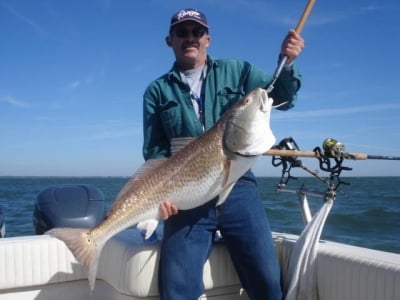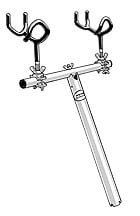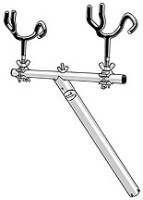 T-150-H No mounting required.  Fits into standard 30 degree flush mount rod holders.  Can be adjusted to fish from the rear or the side of the boat. 

T-500-H Big Fish T-bar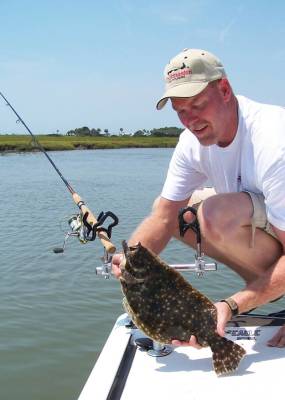 T-500-H Big fish T-bar is 12" tall and comes with Pro series Duo Rod holders and #SC-205-B rail clamp bases with set screw.